Parking lot sweeping Ventura CA
Ventura County's Top Rated Parking lot sweeping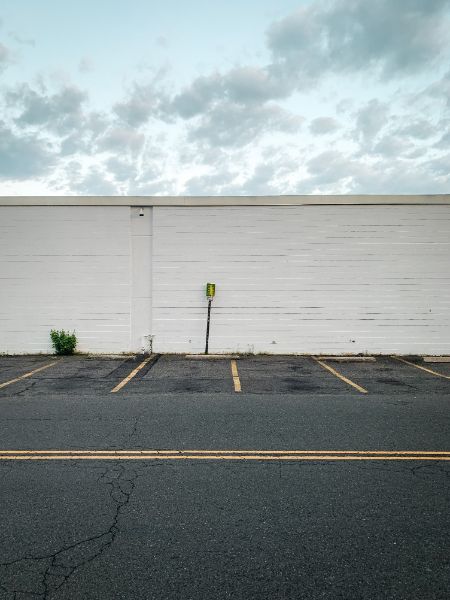 Parking Lot Sweeping Ventura County
Shopping centers and office parks rely on Parking Lot Cleaning Services to maintain a positive first impression. Successful property managers have long recognized that shoppers, guests, and tenants begin making judgments the moment they set foot in your parking lot or garage. In today's challenging economic climate, maintaining clean parking facilities is no longer just a good idea…. it's a necessity.
Caring For Your Property Starts with Parking Lot Sweeping
The asphalt and concrete surfaces in your parking lot or garage represent a significant investment, so it makes sense to keep them clean. Using our road sweeper regularly, sweeping removes abrasive dirt, sand, and other debris which shortens the service life of your parking area's pavement, striping, and seal coating. The typical cost of repaving a parking lot or repairing parking deck concrete often exceeds the cost of regularly scheduled sweeping. Sweeping parking lots also reduces the need for interior floor maintenance.
Changing Trash Can Liners
Maintaining Commercial Lots & Centers can also include dumping public trash cans and relining. AMC Services has you covered, sweeping Ventura County.


Keep Your Parking Areas Green… And Compliant
Parking lot sweeping is considered a Best Management Practice (BMP) for stormwater runoff and fugitive dust control. A regularly scheduled sweeping program will keep your property compliant with local, state, and federal environmental regulations, minimizing pollutants that might otherwise end up in the air we breathe and the water we drink. Avoid costly fines associated with non-compliance while making a commitment to the environment with regularly scheduled parking lot sweeper service.
We Understand Your Parking Lot Sweeping Needs
AMC Services understands each business and location is unique. We can provide a customized, flexible sweeping schedule that takes into consideration your business hours, traffic and parking patterns, local noise restrictions, and debris levels. A quality cost effective sweeping matches the right people and equipment for the job. AMC Services keeps your parking lot or garage clean and safe, and our sweepers are operated by professionally trained, licensed and insured environmental technicians who pride themselves on reliability and dependability. We can match a sweeping program with your schedule needs and budget requirements, offering service 24 hours per day/7 days per week.
Contact the Parking Lot Sweeping Experts
Clean parking lots and garages are good for your business and good for the environment too. Whether you have a new need or budget and performance concerns have prompted a search for a new parking lot sweeping service, we to help make sure your job is done to your satisfaction. From on-call hourly parking lot sweeping to establishing service on a contract basis, AMC Services offers dependable, value oriented Parking Lot Sweeping Services solutions for Ventura County.
Restore Your Property Instantly!
We're Comitted To Your Happiness
Super Awesome benefits for you to enjoy...
Frequently Asked Ventura Parking lot sweeping Questions
While we would love to give a price, it really depends on the type of parking lot/structure, the size of the area needing sweeping, and the frequency of the service.
While street sweeping does make noise, it is quieter than a leaf blower and more effective. Our sweepers are run with the vehicle engine & hydraulics, eliminating loud exterior engine noise.
Like most janitorial services, we recommend having your parking lots swept after hours. If there are no cars parked in your lot and we can easily sweep all areas. However, we are flexible and can work around your schedule.
Ready To Restore Your Parking?